Proactively detect issues, reduce resolution time, and optimize system performance.

Monitor
Track your cellular DAS, ERRCS, private network, backup power, smart building systems, associated accessories, and sensors with one centralized platform.

Resolve
Systematically address and resolve performance issues with a 24x7 integrated Network Operations Center (NOC) offering remote support and onsite intervention.

Optimize
Continuously improve system performance and prevent unexpected downtime with real-time analytics, anomaly detection, and artificial intelligence powered insights.
One Platform for All Your Remote Monitoring Needs
View critical information such as alarms, tickets, and KPI's all from an intuitive, centralized dashboard.
Simplify trouble ticket management
Proactively detect equipment issues
Receive real-time alerts and notifications
Optimize performance for multiple types of systems
Remotely manage unlimited devices from a single dashboard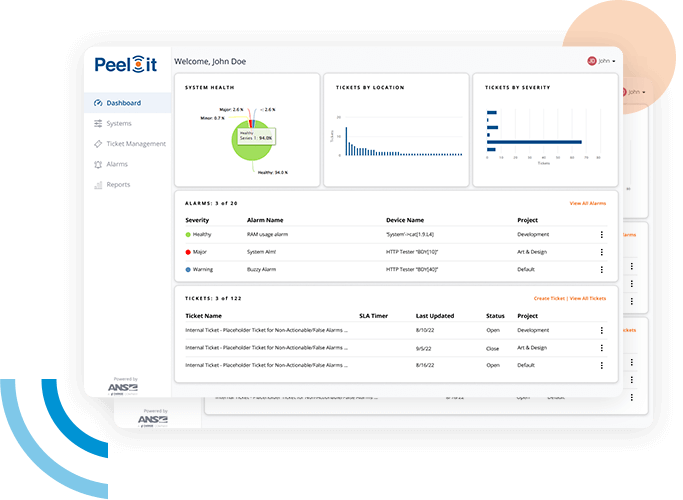 A Holistic Monitoring Solution for All Industries
Replace several expensive monitoring tools with a single AI-empowered platform that's flexible and scalable to meet the evolving needs of your industry.
Telecommunications
Public Safety
Enterprise
Higher Education
Government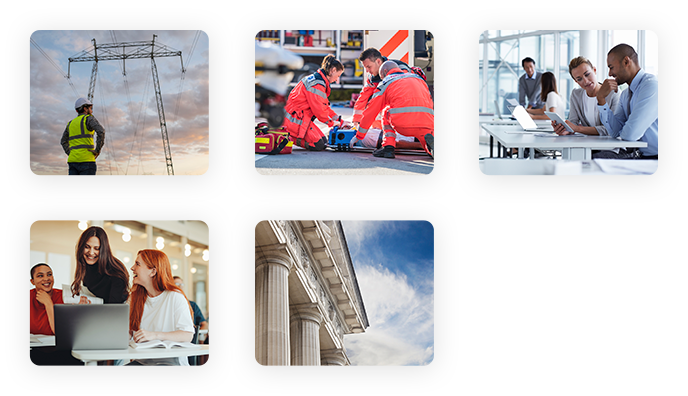 Real-Time Monitoring For All of Your Disparate Systems
Easily monitor all your systems and associated accessories from a single pane of glass, including:
Cellular DAS
ERRCS
Private LTE and 5G Networks
Wi-Fi and Network Infrastructure
DC Power, UPS, and Backup Power Systems
AC Electrical Systems
Smart Building Infrastructure
HVAC, Environmental Sensors, and BAS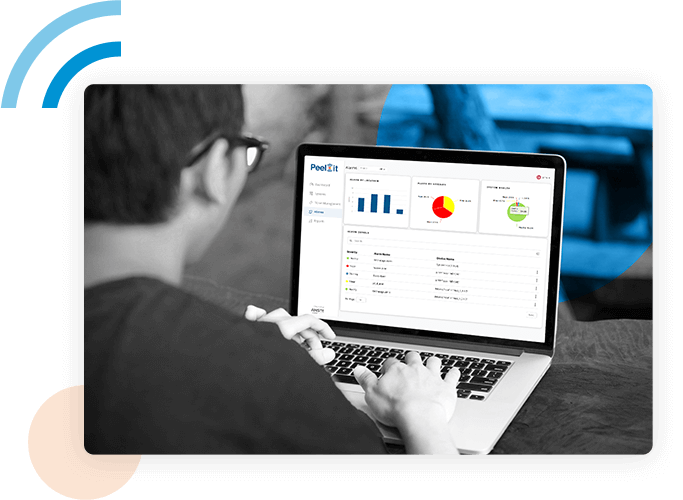 Ready to Monitor and Protect Your Critical Equipment From One Platform?